Summer is primary season in New York, particularly this year.
Early voting is underway for the 2022 primary election cycle, with Election Day itself being June 28.
Various offices will be on the ballot, including all four of New York's statewide ones.
Because of the lengthy battle over redistricting this year, some primary contests — those for the state's congressional and state Senate — have been delayed until Aug. 23.
For now, here's what you need to know about the key races coming up first.
Governor
For the first time since 2006, Andrew Cuomo's name will not be on the ballot for the state's chief executive role. Since his resignation last August, his successor, Gov. Kathy Hochul, has had to distinguish her own legacy on the governor's mansion while also running for a full term in a short window of time.
From the outset, there was both an attempt by many Democratic Party leaders to rally around Hochul (state Democratic Party chair Jay Jacobs endorsed her after just a month and a half on the job) and a sentiment that the first upstate governor in a century would see a political challenger.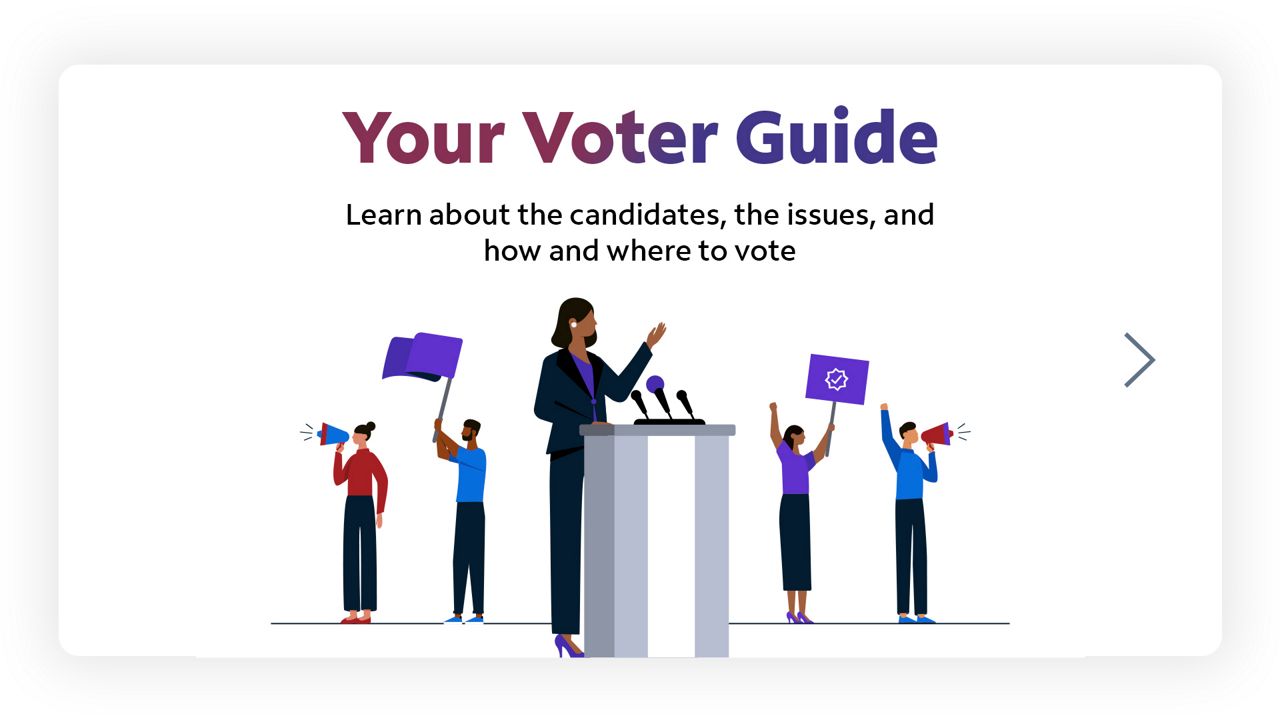 In this primary contest, Hochul faces opponents on both her left and right flank. New York City Public Advocate Jumaane Williams joined the race last November and has the backing of the Working Families Party and the progressive organization Citizen Action, among other groups and state lawmakers. Williams has actually faced Hochul before. In 2018, he challenged her in the primary for lieutenant governor and came within seven points of beating her.
U.S. Rep Tom Suozzi is also on the ballot, and it's not the first time he has run for statewide office. The Long Island congressman also joined the race for governor in November and has routinely criticized Hochul for her handling of the omicron wave of COVID-19 over the winter and for the recent elevated crime rate in the state.
Suozzi previously ran for governor in 2006, losing the Democratic primary to Eliot Spitzer.
The Republican race for governor has been just as zestful as their counterparts. Shut out of the executive for nearly 20 years, the GOP is hopeful the political headwinds that Democrats face across the country could help make 2022 the year they recapture it. After a late-in-the game party nomination shift in 2018 that left Marc Molinaro with little time to spread an effective message, New York Republicans wanted to be able to rally around a candidate early and give them time to travel the state and maximize attention.
And that's what party leaders did with U.S. Rep. Lee Zeldin. A Long Island congressman since 2015, Zeldin jumped into the race early — in April 2021 — and quickly received the backing of county GOP chairs and various party leaders and lawmakers. He easily won the vote as the party's preferred candidate at their convention in March.
But the swift gravity of Zeldin's campaign still comes with rivals — some with famous last names. Andrew Giuliani, the son of Rudy Giuliani, and a former Trump administration official, also threw his hat in the ring in May 2021. He says his experience working in the White House Office of the Public Liaison gives him executive experience that helps qualify him for the state's top job.
From big names to familiar names, former Westchester County Executive Rob Astorino will also be on the ballot once again. Astorino was the GOP's nominee for governor in 2014 and has argued that he is the Republican who has come closest to winning in recent elections. He was defeated by Cuomo by 14 points eight years ago.
Another familiar name is wealthy businessman Harry Wilson. He ran for state comptroller in 2010 and came within four points of beating incumbent Tom DiNapoli, making him the Republican closest to winning statewide office since George Pataki's last gubernatorial win in 2002.
Lieutenant governor
In New York elections, candidates for governor and lieutenant governor run separately in primaries before joining on one ticket in November. The office of lieutenant governor can easily be overlooked, but its role and race for it has seen a lot of dynamics recently, as New York has had three of them in less than a year.
In this primary, the incumbent Democrat, Antonio Delgado, is defending a seat that he has held for only a few weeks. He replaced Brian Benjamin, who was selected by Hochul when she ascended to the governorship, and was running for a full term alongside her until he resigned in April following a federal indictment. Because Benjamin's resignation was so close to the primary, state lawmakers quickly passed a bill in May where candidates can remove themselves from the ballot after they are arrested or charged with a crime. That allowed Delgado to swiftly take his place on the ballot.
Delgado was most recently a congressman representing the Hudson Valley.
Delgado faces Ana Marie Archila, the preferred running mate of Jumaane Williams. She is a Colombian-American activist and the co-executive director of the Center for Popular Democracy. She has the backing of many progressive groups and even the deputy leader of the state Senate. If elected, she would be the state's first Latina and the first LGBTQ+ member elected statewide.
The preferred running mate to Tom Suozzi is Diana Reyna, a former New York City Council member and ex-deputy Brooklyn borough president. She would also be the first Latina woman to serve statewide if elected.
The only Republican candidate is Alison Esposito, Lee Zeldin's preferred running mate. Esposito was a New York City Police Department deputy inspector. In April, she came out publicly as a gay woman. Like Archila, if she wins the primary, Esposito would be only the second openly gay nominee for statewide office by a major party, and the first for the GOP in New York.
The winner of the lieutenant gubernatorial primary will pair with the victor of their respective party in the gubernatorial primary. A split ticket is unusual, but certainly not impossible. It happened in 2010 with the Republican candidates.
Attorney general
Both the Democrat and Republican running for the nomination for the state's chief law enforcement officer are unopposed in this year's primary.
The Democratic incumbent, Letitia James, is running for a second term in that role. James launched a brief campaign for governor last fall before ultimately deciding to try retaining her current position.
Michael Henry is the Republican candidate. He has criticized the role as being used too often as a stepping stone to being governor, as Andrew Cuomo and Eliot Spitzer proved, as was attempted briefly by Letitia James. He pledged to Spectrum News 1 last fall he would not seek the executive role if elected.
State comptroller
Like the attorney general, the major party candidates are unopposed for this office. The incumbent, Democrat Tom DiNapoli, is currently the longest serving statewide office holder, having served in that capacity since 2007.
The Republican is Paul Rodriguez. He last ran for office in 2021, when he was the New York City comptroller candidate for the GOP. He has vowed to shift what has been a policy of DiNapoli's office: leveraging the state pension's billions of dollars to achieve change from private-sector firms New York invests in.
The last time a Republican was elected comptroller was 1990.
U.S. Senate
One of New York's seats in the U.S. Senate is up in this election cycle. Chuck Schumer, the chamber's majority leader since 2021, is seeking his fifth term in the Senate while trying to also preserve his caucus' narrow Democratic majority.
Schumer is unopposed in this primary cycle.
The sole Republican candidate in the primary is Joe Pinion, a former anchor with the cable channel Newsmax, who was backed by the state GOP. If elected in the fall, he would be the first Black man to represent New York in the U.S. Senate.
State Assembly
Primary races are also taking place for state Assembly seats in June. Primaries for state Senate seats won't take place until August.
Many incumbent Assembly members are running unopposed in this year's primaries.
Democrats have had the majority in the Assembly since 1975.