Business groups from around New York state want to bring what they describe as a more "thoughtful and practical" approach to the climate transition, so they're supporting several statewide information campaigns designed to educate the public.
According to Paul Zuber, the Business Council of New York State's executive vice president, the campaign is supported by a diverse coalition of groups, including local chambers of commerce and transportation organizations.
"There's a common theme of, how do we pay for this?" he told Capital Tonight. "I think what kind of gets lost in the discussion of the campaign is, people hear us and say, 'well the business groups are running a campaign regarding the [Climate Leadership and Community Protection Act] (CLCPA). They must want to get rid of wind and solar. But that's not true."
According to the press release announcing the campaign, the Business Council has three primary concerns:
Higher energy prices whose impacts would ripple through the state's economy
Reduced reliability of the state's energy grid that would affect homes, institutions, and businesses
Adverse impacts on the state's overall economic climate that may discourage new investments and job growth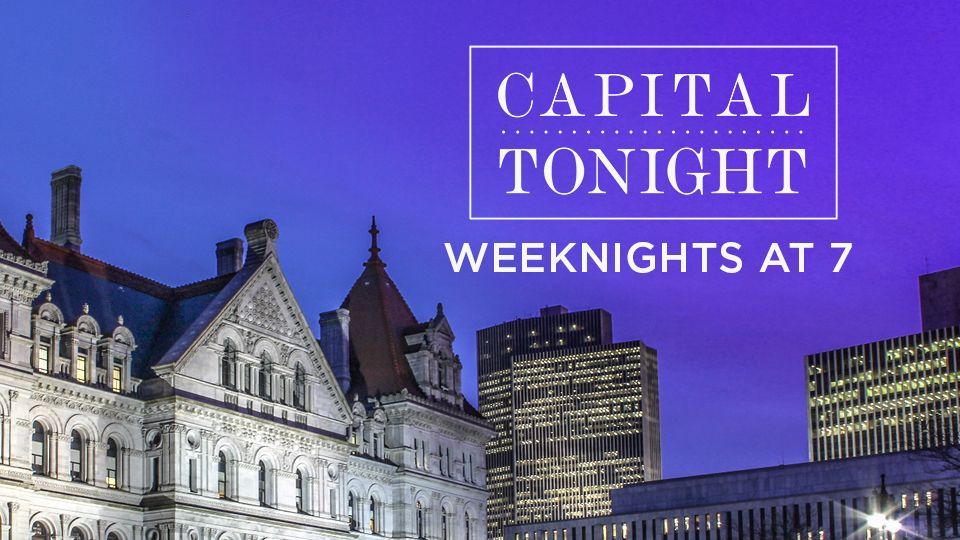 In response, Liz Moran, the New York policy advocate for Earthjustice, sent the following statement to Capital Tonight:
"The Business Council is acting against its own interest by trying to delay climate progress. Only three days after they announced their million-dollar ad campaign, New York City flooded, yet again. Instead of fighting the progress we desperately need, we need to pass strong climate policy like the NY HEAT Act and Green Transit Green Jobs. This will invigorate our economy, create new jobs, save New Yorkers money, and prevent future suffering."
Zuber disagreed with Moran's assertions.
"My response is that this campaign is about educating the public about the cost and the issues surrounding the CLCPA. That's all it's about," he said.
Zuber cited a "perfect example" of why the campaign is needed: Gov. Kathy Hochul's decision to try to recalculate the greenhouse gas emission methodology during budget negotiations.
"Her own advisers said that it was going to increase gas and energy prices," Zuber said.
But Robert W. Howarth, Ph.D., the David R. Atkinson professor of ecology and environmental biology at Cornell University and a member of the Climate Action Council, told Capital Tonight that the Scoping Plan to implement the CLCPA will lead to precisely the outcomes the Business Council should be hoping for:
Less volatile, more predictable, and lower energy prices
Greater grid reliability and resilience in energy systems
Improved public health
An increase in quality jobs, which will be a great boon to the economy and citizens of the state of New York
"The faster we work to implement the plan, the better in terms of all of these issues. The costs of inaction far exceed the costs of making these changes," Howarth said.
But regarding reliability, Zuber points to a report by the New York Independent System Operator (NYISO) which predicts that if more renewables don't come online before fossil fuel power plants are decommissioned, there could be an electricity reliability issue in the New York City area by 2025.
"We believe that there's a way to kind of do this that will foster the growth of renewables, will allow other forms of energy be utilized, and we also think it's important that somebody has to start talking to the public about the issues surrounding the CLCPA," Zuber said.