Something is wrong with Cayuga Lake.
Harmful Algal Blooms, or HABs, have been widespread there. While New York state is supposed to be doing assessments and comprehensive watershed cleanup of the blooms, it hasn't been, according to Walter Hang, president of Toxics Targeting, an independent environmental monitor.
According to Hang's just released data, which he obtained from the New York state Department of Environmental Conservation, while Cayuga Lake has more reported HABs than any other waterbody in the state, these blooms threaten critical drinking water sources for more than 10 million New Yorkers.
"There are 186 HABs so far this year in New York state," Hang told Capital Tonight.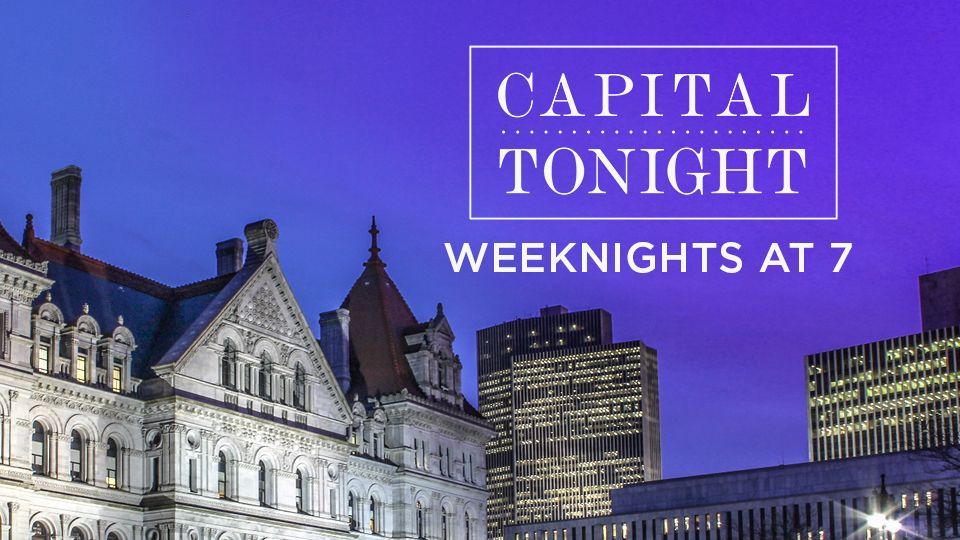 Hang's research indicates that water supply sources with HABs include:
Cannonsville Reservoir (NYC/Delware Co.)
Owasco Lake (Auburn/Cayuga Co.)
Cayuga Lake (Cayuga, Seneca, Tompkins Co.)
Skaneateles Lake (Syracuse and Skaneateles/Onondaga, Cayuga, Cortland Co.)
Hemlock Lake (Rochester/Livingston, Ontario Co.)
Basic Creek Reservoir (Albany/Albany Co.)
Amawalk Reservoir (NYC/Westchester Co.)
Bog Brook Reservoir (NYC/Putnam Co.)
DeRuyter Reservoir (Madison, Onondaga Co.)
Jamesville Reservoir (Onondaga Co.) as well as Lake George, Lake Ontario and Lake Champlain.
HABs are caused when too much phosphorus enters a waterbody.
"The problem is that during warm weather months, if you have too much phosphorus pollution in rivers, lakes, bays, you get these blooms. Imagine pea soup for as far as the eye can see," Hang said.
When the HABs die, they release highly neurotoxic mycrocystins which can kill dogs; humans are sensitive to them as well.
The federal health advisory guideline for mycrocystins is .30 parts per billion.
"It's my understanding that yesterday [the city of Auburn] had a 1.6 ppb [of mycrocystins] in the raw water of Owasco Lake. So it hasn't made it into the finished water that they distribute to 45,000 people," Hang said. "But this shows you how perilously close they are to exceeding that health guideline."
Hang has written a letter to Gov. Kathy Hochul urging her to "fundamentally revise the HABs clean-up program", which he says has failed to halt HABs.
Hang's HABs map, HABs list and the New York HABs Clean Up Campaign Coalition's letter to Hochul are posted here.
The New York state Department of Environmental Conservation and the New York state Department of Health share responsibility for combatting HABs. The DEC sent the following emailed statement to Capital Tonight in response to Walter Hang's allegations:
"It is a fact that DEC leads the most comprehensive HABs monitoring and reporting program in the nation. Safeguarding New York's water quality continues to be a top State priority and DEC is providing direct assistance to communities to effectively respond to Harmful Algal Blooms (HABs)."
The statement continued.
"The DEC and the New York State Department of Health (DOH) are leading a multi-agency, statewide initiative to aggressively combat HABs and protect drinking water quality and the economy.
DEC and DOH scientists and other experts are working closely with state and local partners to increase public awareness, investigate the causes of HABs across New York, and pioneer cutting-edge solutions to respond to these blooms and the threats they pose to public health and the environment.
New York State has invested more than $371 million to support projects specifically targeting the reduction of HABs.
DEC also launched resources such as the online HABs map and reporting system, which is updated daily during HABs season to ensure timely public notification and is effectively the exact same map discussed on the show today, and continues to be a national leader in supporting initiatives to address HABs across the state."