The opioid epidemic continues raging with the most recent New York state Health Department report released in January showing that overdose deaths involving opioids totaled over 4,700 people in 2021, a 14% increase over 2020.
Over 100,000 people a year die of opioid overdoses in the United States.
"The biggest thing between now, and say maybe 20, 30 years ago, is the people who get disconnected from treatment or they choose to leave, or they get asked to leave because they're not following the plan or the rules, they die now," Robert Kent told Capital Tonight. "The drugs on the street will kill them. They are absolutely lethal."
Kent is president of Kent Strategic Advisors LLC. He recently stepped down as general counsel to the White House Office of National Drug Control Policy. Prior to that, he served as general counsel to the New York State Office of Addiction Services and Supports (OASAS).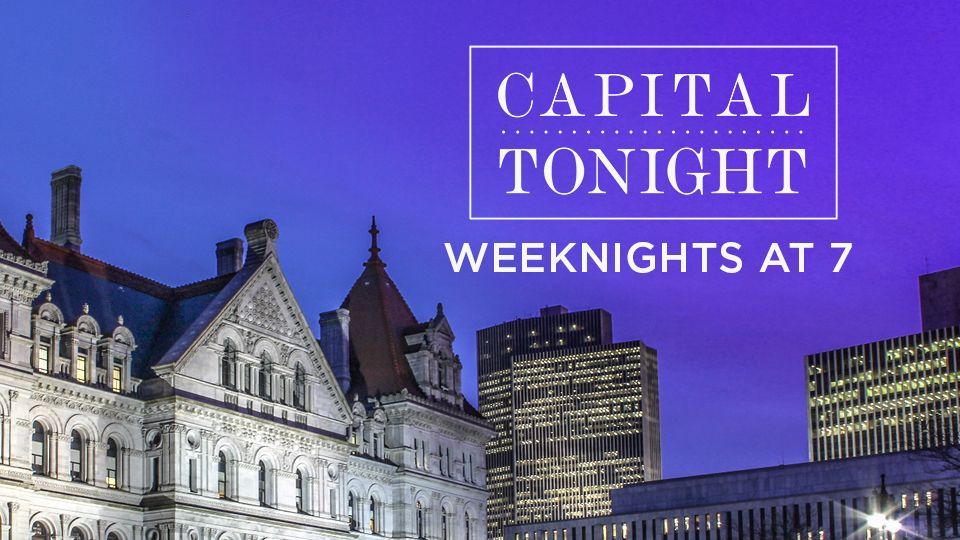 The sky-high death rate is the primary reason advocates were in Albany Tuesday, pushing to fund Overdose Prevention Centers (OPCs) in the state. The rally is the second of a one-two punch, coming just days after 73 advocacy organizations called on Democrats to support the approval of supervised injection sites in order to stem the sharp rise in overdose deaths.
Advocates see the issue as one of urgency.
"We are losing more New Yorkers to overdose deaths than ever before. Criminalization and stigmatization will not help us save lives," state Sen. Gustavo Rivera told Capital Tonight in an emailed statement. Rivera is the sponsor of the "Safer Consumption Services Act," which would authorize overdose prevention centers (OPCs) in communities throughout the state.
There are currently only two OPCs in operation in New York City at the sites of former syringe service programs. They were opened by the organization OnPoint NYC in 2021.
"The two centers that are currently operating in New York City have saved almost 900 lives exclusively through private funding," said Rivera. "Gov. Hochul has said on many occasions that she is serious about ending the overdose epidemic, so I hope she will follow the recommendations set by the Opioid Settlement Fund Board and work with us to direct settlement funds to evidence-based harm reduction programs in the most impacted neighborhoods. We have the tools, we just need the political will."
The New York State Office of Addiction Services and Supports, or OASAS, the state entity charged with spending settlement monies, sent a letter to the Settlement Fund Advisory Board a few months ago saying that no state money could be spent on OPCs because of legal issues.
"[The overdose prevention centers] are not fully embraced because there are legal questions," Kent explained. "There is litigation that occurred in Philadelphia that says engaging in that kind of activity violates — and these are not my words, they are other peoples' words — 'the crack house statute of the Federal Controlled Substances Act.'"
During the Trump administration, an organization called Safe House in Philadelphia announced it would open an overdose prevention center. The U.S. attorney at the time sued them.
"Ultimately, the court decision said, to open this type of facility violates the Federal Controlled Substances Act, which contains the 'crack house' provisions," said Kent. "You can't operate a facility where illegal drug use is going to occur."
While overdose prevention centers may be new to the U.S., they have been operating for years in more than 10 countries, including Canada, and data indicate they work.
"Data have demonstrated that supervised consumption facilities reduce harm for people who use drugs (e.g., transmission rates of infectious diseases) and prevent fatal overdoses. No deaths have ever been recorded in facilities providing these services."
Kent argues that calling the facilities overdose prevention centers may be doing them a disservice.
"The thing that gets lost in the whole harm reduction conversation is that these places… they're really comprehensive health care facilities. They offer people places to take a shower, a place to get food," said Kent. "They have health care staff to offer people whatever it might be, wound care or other kinds of health care."
Overdose prevention centers also provide assistance to those who need help navigating social services or law enforcement.
"I would say, now that I'm a private citizen, with so many people dying…we've got to be trying everything we can to keep people alive. And New York's not alone. Rhode Island passed a law and they're going to open up facilities and they're going to use settlement funds to support the work. I think there's ways to do it. I think the evidence is there that these facilities save peoples' lives, and they get people healthier. Doing that, you save government funding, and more importantly you save peoples' lives," Kent said.