New York was slow to adopt renewable energy under the administration of former Gov. Andrew Cuomo.
According to Inside Climate News, New York is number 24 out of 50 states when it comes to generating gigawatts of power, having created just 6,895 gigawatt hours of wind and solar in 2022 compared to Texas' 136,000 gigawatt hours.
It's part of the reason the Build Public Renewables Act (BPRA) has gained momentum this year – not only has New York committed to creating 100% clean, carbon-free electricity by 2040 via the 2019 climate law, but advocates argue that the New York Power Authority (NYPA) has a competitive advantage when it comes to siting and permitting renewables.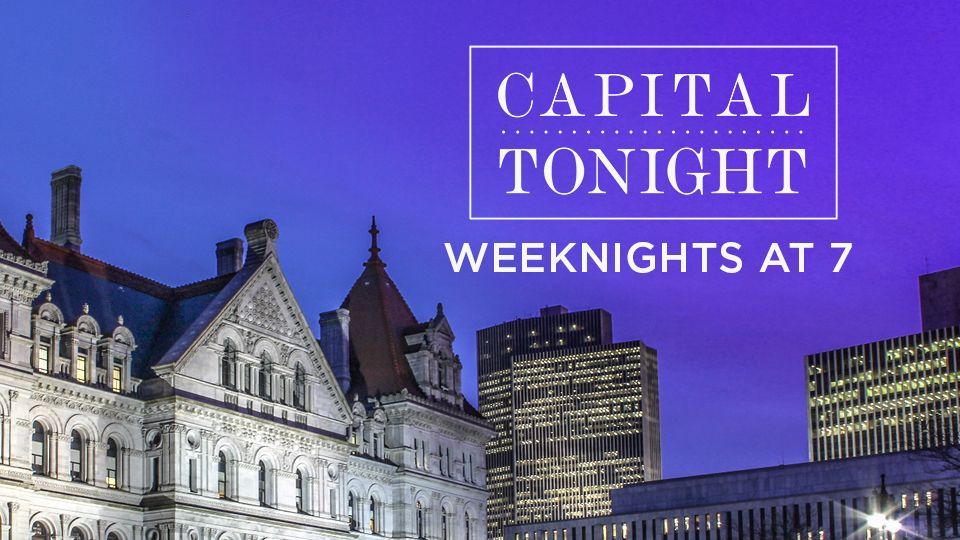 There are currently two versions of the Build Public Renewables Act competing for oxygen in state budget negotiations.
The first version is Gov. Kathy Hochul's, whose proposal would require the NYPA to provide only renewable energy and power to customers.
The second version is a bill sponsored by state Sen. Kevin Parker and Assemblymember Robert Carroll (S4134/A279), which would do everything that Hochul's bill does, plus overhaul — or "democratize" — the NYPA board of directors, as well as add labor provisions.
The Senate passed this version of the bill this year.
Elizabeth Oh, a coalition organizer at the Public Power NY Coalition, which supports the legislative bill, told Capital Tonight that NYPA is best positioned to push New York toward its climate goals.
"We believe NYPA has the potential to democratize and provide renewable energy so that we meet our legally mandated goals to decarbonize," she said.
Advocates also believe that NYPA can better coordinate with public agencies to identify ideal sites for construction, and as a large entity with deep experience in building electricity infrastructure, will be faster and more efficient in completing the necessary work to go through the Office of Renewable Energy Siting (ORES) process.
"This, combined with guidelines issued by BPRA-mandate language on what kind of lands/sites should be targeted, make NYPA ideally suited to move through the siting and permitting process for interconnection and transmission," Oh said.
But New York localities treasure home rule, something that Gavin Donohue, president and CEO of the Independent Power Producers of New York (IPPNY), and member of the state's Climate Action Council, argues is critically important to remember.
"To steamroll communities and say, we're just going to put these wind and solar and other renewable projects in without local input is really not what New York's about," Donohue said. "We pride ourselves on community input and home rule."
IPPNY has issued a memorandum of opposition to the Parker/Carroll bill, along with other groups including Alliance for Clean Energy NY and the Solar Energy Industries Association.
They argue the bill is unnecessary and would undermine the current renewables model, which relies on both large and small private companies to develop projects.
Donohue also pointed out to Capital Tonight that the legislation would not provide additional property tax revenue to local communities since NYPA does not pay taxes. By comparison, private sector energy producers currently pay more than $1.7 billion in property taxes annually.
"The people I represent pay almost $2 billion in New York property taxes across the state. Why wouldn't we want to have more private companies come in and employ people and pay taxes? This bill will take that away," Donohue said.
The reasons New York state's renewable energy program lags behind states like Texas (and Iowa and California) are complex and have to do with the state's regulatory structure, and a workforce stretched thin at multiple levels. It also has to do with long interconnection lag times, something Oh believes NYPA would be able address since, she said, it could build more infrastructure faster and cheaper than private industry.
"Right now, siting and permitting are not the only obstacles to building new interconnection and transmission. Cost is a factor too. Private industry has to spend significant amounts on building this infrastructure and can't recoup the costs as easily as they can on energy they generate and sell to the wholesale market," she said. "This makes electricity infrastructure more expensive for private actors and disincentivizes its construction."
Donohue is hoping that a compromise might come together in the Assembly.
He told Capital Tonight the Assembly's one-house budget resolution includes "more reasonable provisions" than the Parker/Carroll bill. One idea he supports is having the Public Service Commission (PSC), the New York Independent System Operator (NYISO) and the New York State Energy Research and Development Authority (NYSERDA) determine whether or not NYPA should act on individual projects, rather than acting on its own.
A spokesman for the New York Power Authority said he wouldn't comment on pending legislation.