Four regions in New York will now start Phase 1 of reopening on Friday.
The Southern Tier, Finger Lakes, Mohawk Valley, and now the North Country have met all seven metrics needed to begin reopening their regions.
These seven metrics include:
a 14-day decline in the number of hospitalizations
30% hospital and intensive care unit bed capacity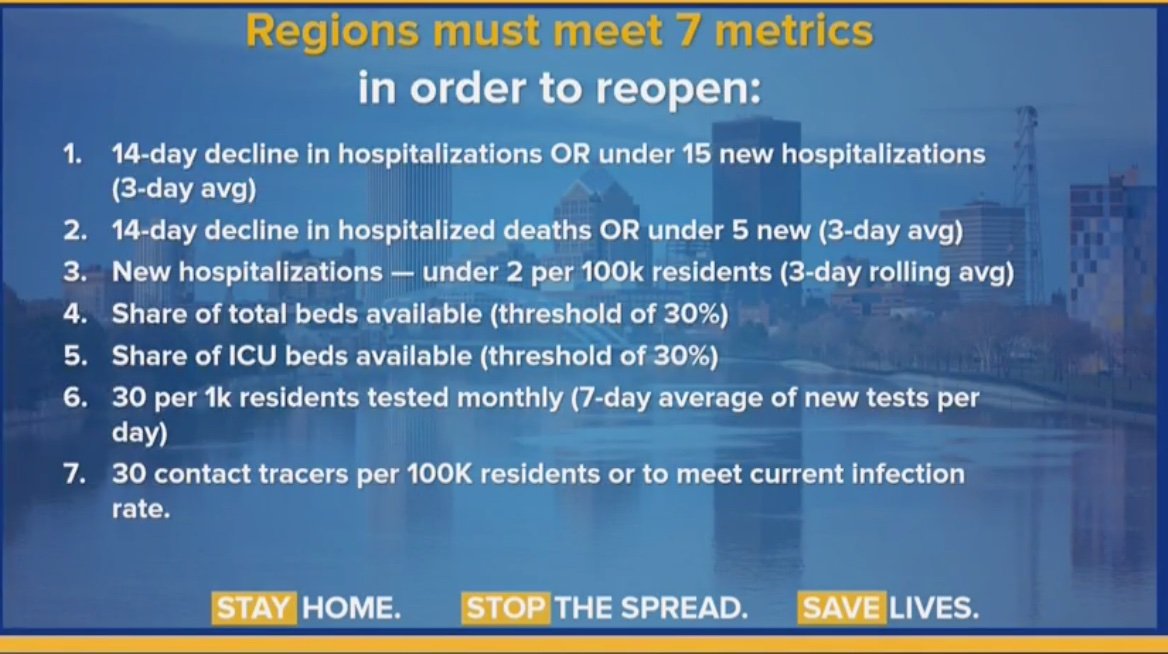 The governor says by slowly reopening an area while also being prepared for a second wave, this will keep the hospital system from being overwhelmed in case there is a resurgence of the virus.
The North Country is the latest to meet all seven metrics needed for a region to reopen. The governor announced on Tuesday that the Capital Region has also met an additional metric needed to start reopening, but is still one tick away.
Also, 12 regions are now eligible to resume elective surgeries. These regions are Albany, Cayuga, Chemung, Columbia, Clinton, Cortland, Montgomery, Orange, Otsego, Rensselaer, Schenectady, and Warren counties. This means that elective surgeries will now be able to start in every county except Erie and the New York City metro area.
The Department of Health is now investigating 102 cases of what may be a rare COVID-related illness in children that is similar to the Kawasaki disease or a toxic-like syndrome. So far, 60% of children with these symptoms tested positive for COVID-19; 40% tested positive for antibodies; and 14% tested positive for both. Governor Cuomo says this most likely shows that these children may have been exposed to the virus weeks before.
Of the children exhibiting these symptoms, 43% remain hospitalized and 19% resulted in intubations.
Hospitals are being told by DOH to prioritize coronavirus testing for all children exhibiting signs of this illness.
Cuomo says that New York alerted other states and countries about what they are seeing in these children, and now 14 other states and five European countries are reporting similar cases. They are also now investigating the cause and treatments.
New antibody tests surveying essential workers also are now showing that the rate of infection among these workers is less than it is for the general public.
Governor Cuomo attributed this to the fact that essential workers are wearing face masks more often, washing their hands, using gloves, and following other safety protocols more often than people might at home.
The Department of Labor is expected to announce today that the state has now issued $7.4 billion in unemployment benefits.
Also, more details will be given about the federal Pandemic Unemployment Assistance, which has now been issued to 330,000 people. Last week, only around 100,000 had received PUA benefits. This covers people who are not eligible for traditional unemployment, such as people who are self-employed or are staying home to care for a child out of school.
In the past 24 hours, 166 people died from COVID-19 in New York. This is down from 195 fatalities the day before.